soundtoys.net news & stories
New Soundtoys site launched.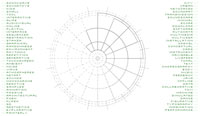 The soundtoys.net website which houses a huge range of audiovisual artworks has been redesigned with a series of new interfaces and new functionality. All of the content has been tagged with associated words in a database which means you can now browse the entire soundtoys collection thematically.
Stanza has commissioned artists to interpret and utilize the database of artworks thus creating unique new interfaces from which you can interact and browse the soundtoys online collection.
Soundtoys.net is an artwork by Stanza. The aim of the project is to allow open access of the artworks that exist within the site, while at the same time treating these artworks as "assets", as data, for re-experiencing the internet. Soundtoys.net now exists so others can take live feeds and link directly to the works. The new API allows the artworks to be re categorized depending on how one wants to relate to them. The idea was to make online interfaces that would create unique ways to access or interpret the Soundtoys artists, artworks and journal data. To do this I decided to start the whole project again and with the help of Gill Haworth at The Watershed we got some Arts Council England funding to allow this vision to take place. Using the new TAG system implemented by Toxi, its is possible to quickly re-arrange and ?re-curate? the content within the site into specific themes. Many thanks to Toxi for inital work on new soundtoys.net database.
During this last year the commissioned artists worked to interpret the new open system. The artists commissioned where:
Philip O'Dwyer, Neil Jenkins, squidsoup, and Adam Hoyle with Julian Baker, Toxi,
Philip O'Dwyer chose to make a playful interface to the journal area of soundtoys.net creating a gateway to a large body of essays and interviews. Adam Hoyle and Julian Baker have created an interface that links all the content into one interface representing a radar system. Neil Jenkins is interested in the use of real and virtual networks for the creation of interactive pieces. His interface is an experiment representing the Soundtoys collection as data. Squidsoup's interface brings together works suitable for kids into a playfull 3d space. Toxi rebuilt the soundtoys.net database and produced the API and tags allowing for live feeds and open framework.
The commissions where funded by Arts Council England and supported by Watershed.
tags: online collective networked stanza interface journal exhibition tagging navigation